Cranberry Brie Bites
Cranberry Brie Bites
Cranberry Brie bites – a simple appetizer or party snack. These Cranberry and Brie Bites always gets polished off in minutes! Super easy to make, Five ingredients in the oven and ready in 21 minutes! – that's my kind of recipe.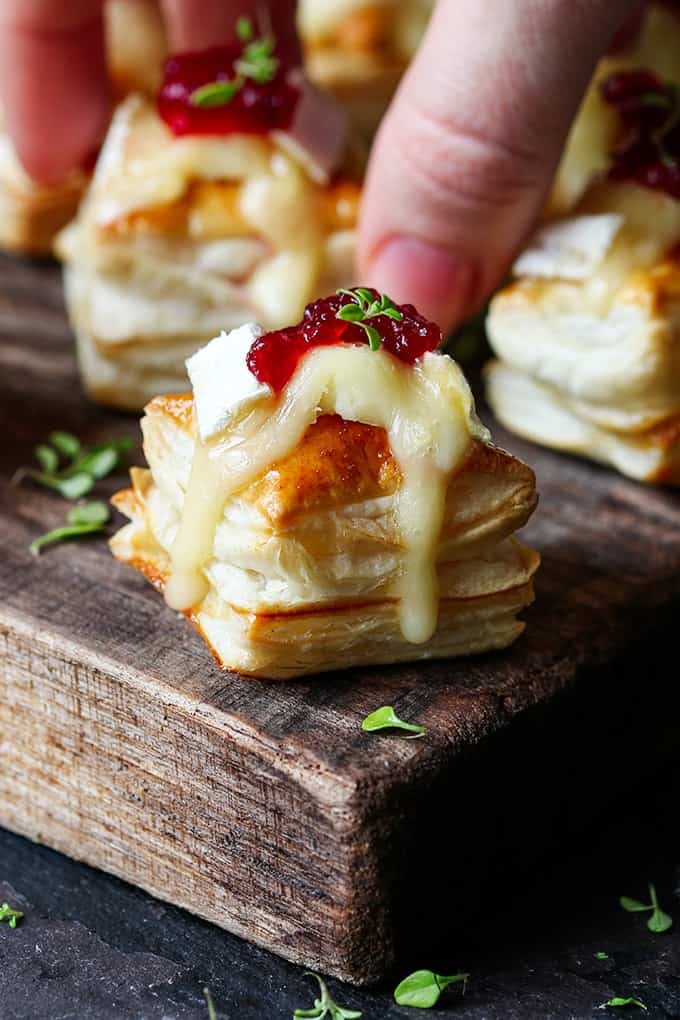 Cranberry Brie Bites
Prep Time 10 mins
Cook Time 11 mins
Total Time 21 mins
Cranberry Brie bites - a super simple appetizer or party snack that always gets polished off in minutes!
Course: Snacks
Cuisine: British, French
Servings: 20 Bites
Calories: 145 kcal
Author: Nicky @ Kitchensanctuary.com
Ingredients
14 oz (400g) ready rolled Puff Pastry
1 egg lightly whisked
5.3 oz (150g) Brie
6 tbsp Cranberry Sauce
Fresh thyme leaves to decorate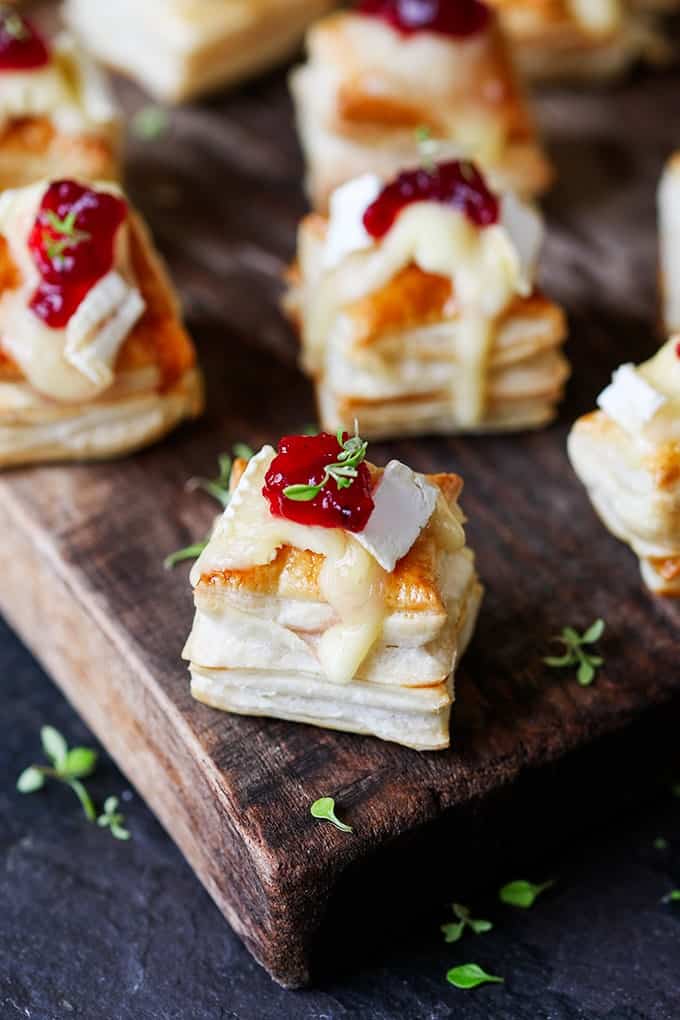 Instructions
Preheat the oven to 200c/400f and line a baking tray with baking parchment or a silicone liner.
Unroll the pastry and brush with egg wash, then cut the pastry into approx 40 small rectangles. Place one rectangle on top of another and repeat with the rest of the pastry, so you have 20 or so 'doubled up' rectangles of pastry. Place on the prepared tray and bake for 10 minutes. Then take out of the oven.
Slice the Brie into small slices and place on top of the pastry puffs. Place back in the oven for 1-2 minutes to melt the brie.
Place the puffs on a plate and top each one with a small blob of cranberry sauce and a few fresh thyme leaves, then serve.