CRANBERRY SALAD
CRANBERRY SALAD
This creamy cranberry salad is a blend of fresh cranberries, pineapple, marshmallows, pecans, coconut and apples, all tossed in a creamy dressing. A unique and colorful salad that's perfect for the holidays!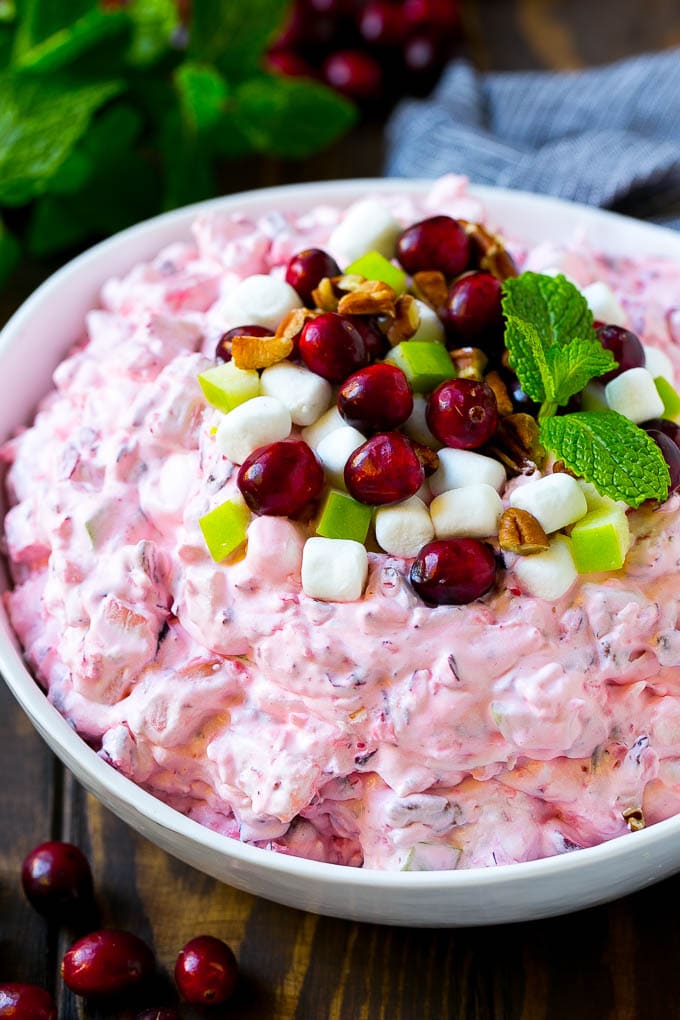 CRANBERRY SALAD
Course Salad
Cuisine American
Keyword cranberry salad
Prep Time 10 minutes
Cook Time 1 minute
Chill Time 3 hours
Total Time 11 minutes
Servings 10
Calories 178 kcal
Author Dinner at the Zoo
Ingredients
12 ounces fresh cranberries chopped
2/3 cup granulated sugar
1 cup chopped apple I use Granny Smith
1 cup chopped pineapple fresh or canned
1 cup miniature marshmallows
1/2 cup chopped pecans
1/4 cup shredded coconut
8 ounces frozen whipped topping thawed
fresh cranberries, apples and marshmallows for garnish optional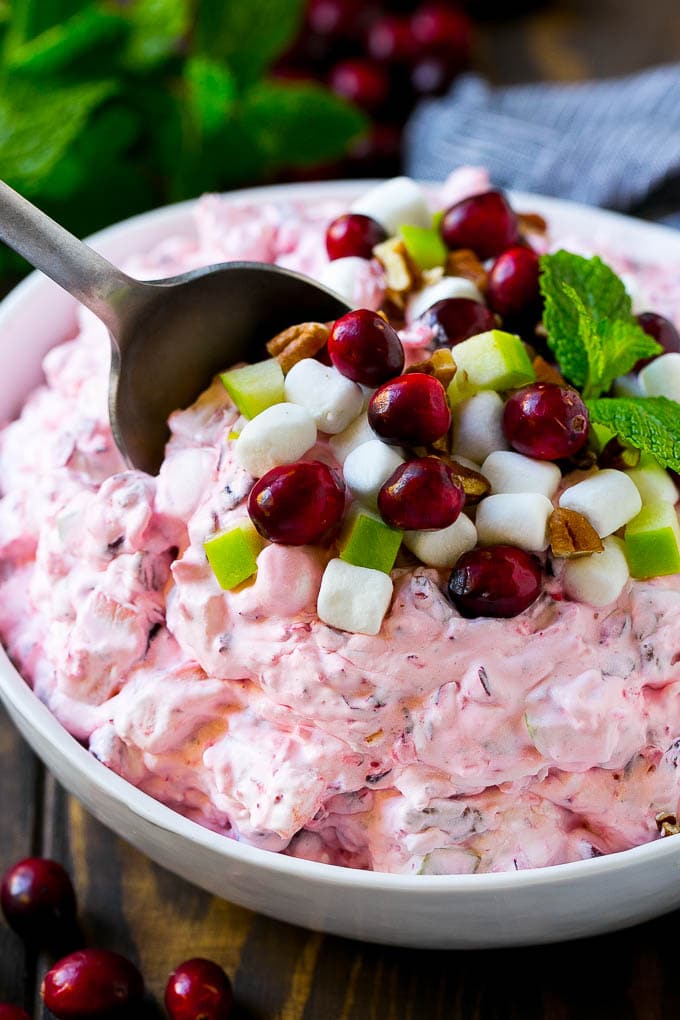 Instructions
Place the cranberries and sugar in a glass or plastic bowl (do not use metal). Stir to combine.
Cover the bowl and chill for at least 3 hours.
Add the apple, pineapple, marshmallows, pecans and coconut to the bowl.
Add the whipped topping to the bowl and fold gently to combine all the ingredients. Garnish with additional cranberries, apples and marshmallows if desired, then serve.
Recipe Notes
Adapted from All Recipes.