WALDORF SALAD
WALDORF SALAD
One of the grocery stores around me carries Waldorf salad in their deli case. I bought it once, wondering if it would be a hit with Jonathan or not- it seemed to be chock-full of things that he likes, but with the dressing on it, I wasn't certain.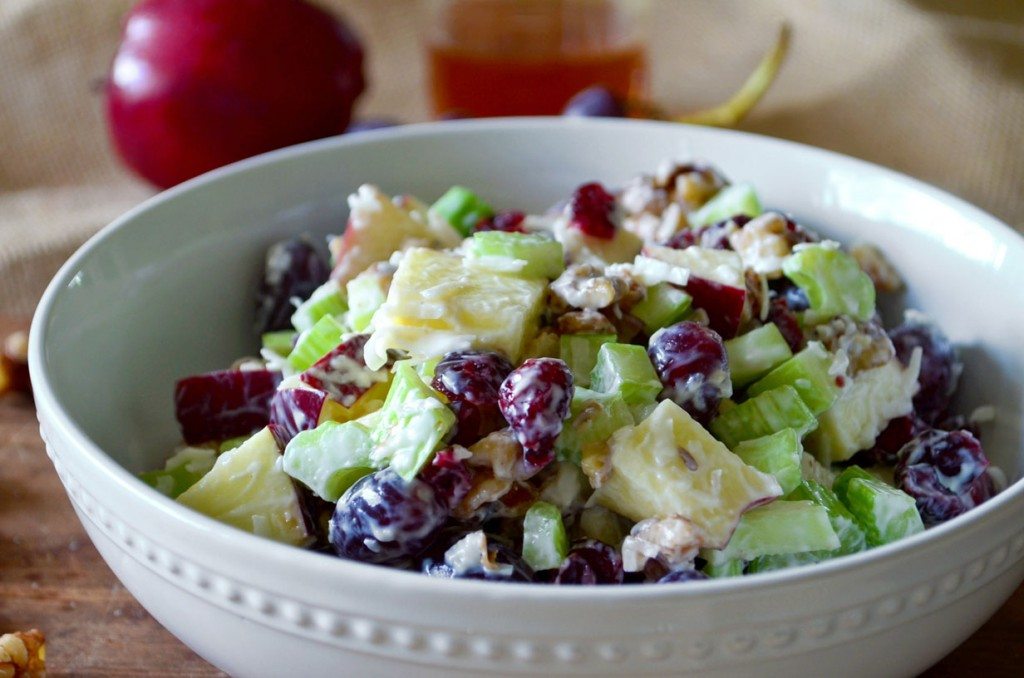 WALDORF SALAD
INGREDIENTS
1 1/2 cups grapes
1 apple, cut into large 1" pieces
1/4 c coconut
1/4 cup walnuts, roughly chopped
1/4 cup dried cranberries
2 stalks celergy, cut into 1/4" slices
2 T light mayonnaise
2 T plain yogurt
1 T honey
1 T lime juice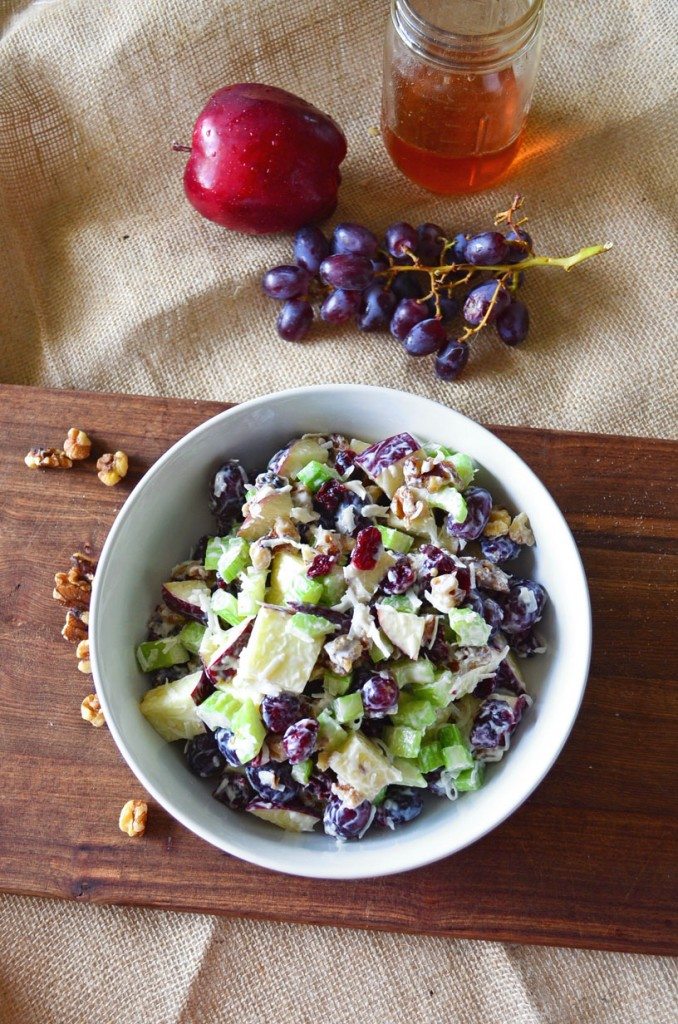 DIRECTIONS
In a large bowl, whisk together the mayonnaise, yogurt, honey and lime juice. Add the grapes, apple, coconut, walnuts and celery to the bowl.
Toss until evenly coated and serve.